When two relatively heavy objects orbit one another, there are five special points where a third, light, object can be locked into a stable relationship with the other two.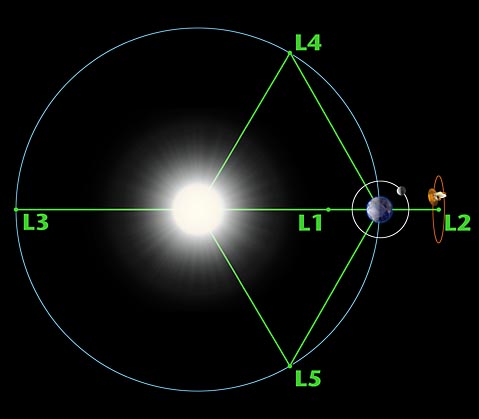 Some Lagrange points, such as the Sun-Jupiter ones have asteroids sitting in them, and the Earth-Moon ones have dust clouds. Other Lagrange points don't seem to have anything much.
For more details, see this fascinating article:
http://math.ucr.edu/home/baez/lagrange.html
.